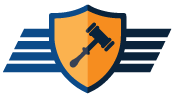 Being charged with a crime is one of the scariest life events that can happen. If you have been arrested or charged with a crime, you are likely feeling confused, scared, and unsure what to do. Your freedom and your future are at stake. If that happens to you or a loved one, you need to get an attorney that can provide the best defense possible. You need a powerful advocate. This is what you get at the Law Office of Stephen Doolittle.
At the Law Office of Stephen Doolittle, you get an attorney who is compassionate, knowledgeable on the law, and experienced. I am here to help you through this difficult time by providing you top quality legal representation.
I have experience in all criminal matters, from the lowest level offenses to felony capital crimes and everything in between. I specialize in DUI and can provide expert representation in all driving-related offenses. There is no case too big or too small and no client or cause that I am not compassionate about. Don't let law enforcement and the District Attorney take away your rights or your freedom. Prepare your defense. That starts here at the Law Office of Stephen Doolittle.
My office handles all criminal matters, including:
I will listen to your situation and help you understand what to expect as you go through the legal process, including:
develop a defense strategy
As your criminal defense attorney, I will work as your partner in your case to develop a defense strategy that you are comfortable with and help navigate your case through the legal system. This may involve:
I have represented thousands of clients and I aggressively handle every type of case from small misdemeanors to capital offenses – no case is too big or too small. I will provide you with the best possible defense. You can count on me to provide you with quality, affordable representation.